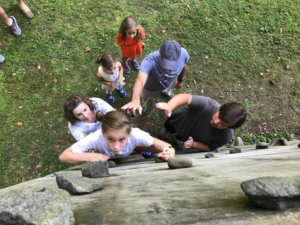 A strong endowment is the financial foundation of any organization. This is particularly true at the Lutheran Camping Corporation, where the Endowment Fund provides a stream of income to the operating budget each year and gives us the ability to plan and make strategic decisions with financial security.
The endowment income is combined with the Camping Corporation's Annual Fund gifts to ensure funds are available to:
Update program equipment that enhances the camp experience
Support staff and leadership development, to make sure our leaders are the best-trained and most effective in the camping industry
Address ongoing maintenance and upkeep of facilities
By helping grow the LCC's Endowment Fund, you aren't just helping the LCC this year or next, you are helping ensure the traditions, purpose, and commitment to excellence that you believe in will influence and enhance the lives of campers for generations to come.
The Annual Quilt Auction has been established to benefit the LCC Endowment Fund. All proceeds gathered from this auction are added to the principal investments. This annual event is held each year in November.
To learn more about the Endowment Fund call the Camping Office at (717) 677-8211.