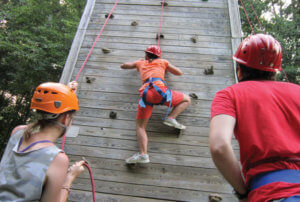 The Lutheran Camping Corporation (LCC) began as a "camp in the woods" (namely, Nawakwa) near Arendtsville, Pennsylvania. It was established to train leaders for congregations so that they might more effectively share the good news of Jesus Christ. In the summer of 1929, 355 campers from five states and the District of Columbia were the pioneers in this new style of leadership training. In 1969, Kirchenwald (namely, "church in the woods"), near Colebrook, conducted its first summer program as a small group, decentralized, adventure-based ministry experience.
In 1976, the LCC was created, formally bringing Kirchenwald and Nawakwa together in one ministry. In 1992, the Wittel Farm, Elizabethtown, was established as a quiet place of spiritual retreat for small groups and individuals. It also provides summer day programs for congregations and individuals who focus on Christian stewardship through hands-on activities.
Over the decades, what began as primarily a summer ministry on one 54-acre site has grown into a full-time, year-around ministry on 760 acres in three locations in central PA. Over those same decades, the LCC's outdoor ministry has been true to its mission to discover, train, and nurture leaders for the church, the body of Christ.
The Ministry Opportunities and Challenges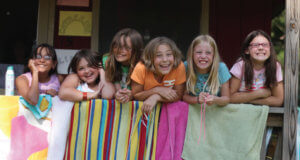 Lives are profoundly blessed through Christian camping programs. National research indicates that outdoor ministry may be one of the most powerful factors helping children maintain their faith and their relationship with the church into adulthood. One result of that benefit is that thousands of former campers have served our Lord Jesus and his church as pastors, associates in ministry, deaconesses, diaconal ministers, youth ministers, council members, congregational officers, teachers (at Sunday Schools, public and private schools, colleges, universities, and seminaries), and informal "movers and shakers" in congregation and community.
The LCC remains committed to providing the finest spiritual program possible at a reasonable and affordable price. This commitment includes employing talented and dedicated summer and full time staff, as well as maintaining the physical integrity of all three sites.
As costs of operation increase and fees are maintained at an affordable level for most families, it is definitely a challenge to continue to balance the budget each year. However, from the beginning of this ministry, it has been supported and sustained by the generosity of countless friends and advocates.
"Friends" – Providing Faithful and Dependable Support
The "Friends of Lutheran Camping Corporation (LCC)" is a society of individuals, families, businesses and organizations who underwrite the continuation of the Christ-centered programs of the LCC. These donors, who are truly the friends of all of our campers, contribute $250 or more annually. They want to ensure that these campers will have the uplifting experience of being in a community where God's presence is
acknowledged and Christ's love is felt.
---
Giving Levels
$5,000 or more – Mission Leader Patron
$2,500 – 4,999 – Mission Leader Steward
$1,000 – 2,499 – Mission Leader Member
$750 – 999 – Builder Friend
$500 – 749 – Trailblazer Friend
$250 – 499 – Friends of LCC Member