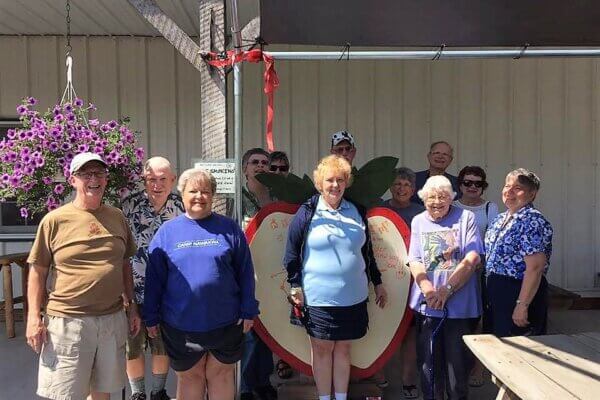 Details
More information at https://www.lutherancamping.org/summer-camp/elder-camp/
This week is specially designed for adults 55 and older. It runs alongside, and sometimes runs circles around, our youth camp, from Sunday – Saturday. Elder Campers live in single or double occupancy rooms in comfortable Zinn-Tozer Lodge (you only have to sleep in the top bunk if you want to). The EC's have their very own counselors and chaplain who base daily Bible study and worship on the summer camp curriculum used by the rest of the camp.
With opportunities to participate in crafts, Skit Night, and meals in the dining hall, the Elders have plenty of opportunities to be just like the other kids… of course, the other kids don't have access to Zinn-Tozer's kitchen and coffeemakers, spontaneous field trips, and the freedom to set their own time for Lights Out.
Whether you're looking for a week of relaxation and reflection, fun with other feisty seniors, or the chance to spend a week at summer camp with (or without) your grandchildren, Elder Camp is a great opportunity for anyone who loved camp or missed out on camp as a kid.